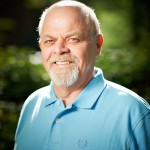 Being a "baby-boomer" era medical professional has presented many challenges. We needed to change our marketing strategies in order to perpetuate, survive and grow our physical therapy practice.
First it's a need for a website, then social media marketing which requires expertise in areas we did not have — and consumes time that could be better used to treat patients. Who would have thought this would be a necessary skill set for survival in the healthcare industry?
Facebooking, tweeting, re-tweeting, liking, disliking, blogging, etc., …all of these high tech but necessary tools to survive in today's competitive marketplace can be intimidating and time consuming.
What a blessing it was to meet Bobbi from Carelink! She was able to take these
technical and somewhat strange concepts for us, present them in an understandable
and logical fashion and implement then into a successful marketing strategy. She is tech savvy, smart, capable and always enthusiastic. And most importantly, she is genuinely dedicated to your success and achieving your goals. She is a pleasure to work with. I highly recommend her and Carelink. I wish we could have found her many years ago.